Northern Powerhouse 2019 boxset - 7x440ml cans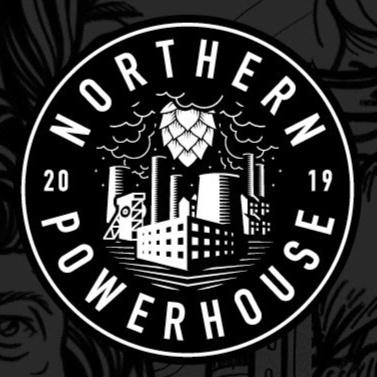 Northern Powerhouse 2019 boxset - 7x440ml cans
The incredible Northern Powerhouse Box set is back for 2019 with 7 fresh 440ml tall boys. This year Northern Monk paired with seven of the finest Northern Breweries and the North's finest tattoo artists too to create a box of seven beers.
Teaming up with Buxton, By The River Brew Co, Cloudwater, Donzoko, North Brewing Co, Track & Wylam, they have produced a box full of bangers with lots of hops, bucket loads of fruit, plenty of juice. Full details of all the beers are below.
The 2019 Northern Powerhouse boxset is only available for collection and will be ready to collect from the w/c 1 July 2019. You will be notified by email as soon as it is ready to collect. Block & Bottle operates a Challenge 25 age verification policy - you must be over 18 to purchase this product and may be asked for ID when you collect.
Northern Powerhouse 2019 Beers:
001 (Northern Monk x Track) / 3.3%
We were delighted to get Track who are truly exemplary session brewers involved to put together the lightest of the Powerhouse beers. This small IPA is loaded with Citra, Ahtanum and Blanc hops for resinous tropical and stone fruit notes backed up by a floral, gooseberry finish over a robust malt bill designed to boost the beer beyond its restrained ABV.

002 (Northern Monk x North Brewing Co) / 4%
Working with our Leeds neighbours North Brew Co, we put together this 'pinkest' of fruit sours. Showcasing the fleshy cactus fruit prickly pear, we then backed it up with the zingy tropical notes of guava, a touch of tangy raspberry and rounded everything out with milk sugar and salt.

003 (Northern Monk x Donzoko) / 4.7%
A crisp, modern take on the Bavarian Pilsner with one of the up-and-coming brewers of the UK. A simple grist of German pilsner and vienna malt is supported by the floral, citrus notes of American Loral hops and stone fruit undertones from Hallertau Blanc.

004 (Northern Monk x Wylam) / 6%
We teamed up with our Newcastle friends Wylam for this tropical sour IPA. Kettle-soured overnight and whirlpooled with Mosaic, we then added 200g/l of pureed tropical fruits and dry hopped with El Dorado and Citra.

005 (Northern Monk x Buxton) / 7.4%
It's no secret that Buxton quietly continue to make some of the best IPA's in the UK so it was an obvious choice to team up with them to revisit the west coast IPA. Packed with classic US hops, this beer is resinous, piney and packs a long citrus finish over a sticky malt back bone.

006 (Northern Monk x Cloudwater) / 8.2%
For the double IPA in this series we brought in our friends at Cloudwater to help us brew this Nelson Sauvin-led offering. Backed up with the classic tropical notes of Citra, NZ Nelson brings tons of gooseberry and sauvignon grape character to this smooth, oat-rounded beer.

007 (Northern Monk x By the River) / 10%
Newcastle brewers and brown ales are made for each other. This imperial take on the style features heritage malts, a range of crystals and of course, brown roast malt. We then loaded the FV with rich maple syrup for a decadent treat.
sold out